Great Britain

RINGSPANN (U.K.) LTD.
3, Napier Road
Bedford MK41 0QS
Great Britain
RINGSPANN (U.K.) LTD. was founded in 1970 in Bedford. Since then we have grown steadily by offering world-class products & customer service.
Our warehouse is stocked with the vast majority of the items you find in our catalogues for next day delivery, with backup stock available from our factory if required.
We have a dedicated team of experienced engineers to cover each of our product areas Power Transmission, Workholding and RCS Cables & Controls

Whatever your application or situation, please contact one of our team. In most cases we will be able to help you by telephone, email or fax, we can normally also offer a site visit if required.
We look forward to hearing from you soon …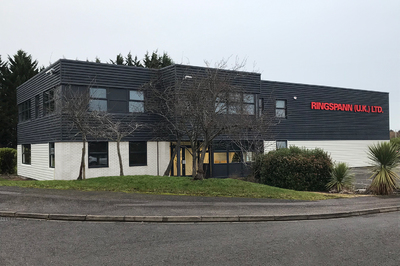 Management




Tony Gillard

General Manager




+44 1234 34 25 11







Power Transmission




Robert Green

Area Sales Manager North




+44 1234 34 25 11

+44 7831 863 006

Jeremy Reynolds

Area Sales Manager South




+44 1234 34 25 11

+44 7394 560 730

Mark Luddington

Office Manager




+44 1234 34 25 11







Clamping Fixtures




Jeremy Reynolds

Area Sales Manager South




+44 1234 34 25 11

+44 7394 560 730







Remote Control Systems




Gideon Grist

RCS Sales




+44 1234 34 25 11
We are your contact for the following countries: